Approximatrix - Software Development Specialists
Approximatrix was founded in mid-2006 to provide unique solutions for specialized numerical computing applications. The Approximatrix team has expertise in numerical computing, graphical user interface design, and legacy application modernization and migration. We can help organizations increase productivity while decreasing costs through open-source application deployment and improved application interface design.
About the Approximatrix "Rose"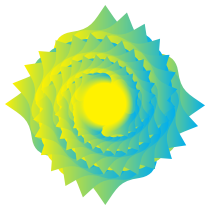 Our logo, commonly known as the "Approximatrix Rose," is a stylized flower featuring exactly 77 petals, a subtle tribute to the FORTRAN 77 standard which our product, Simply Fortran, supports impeccably.